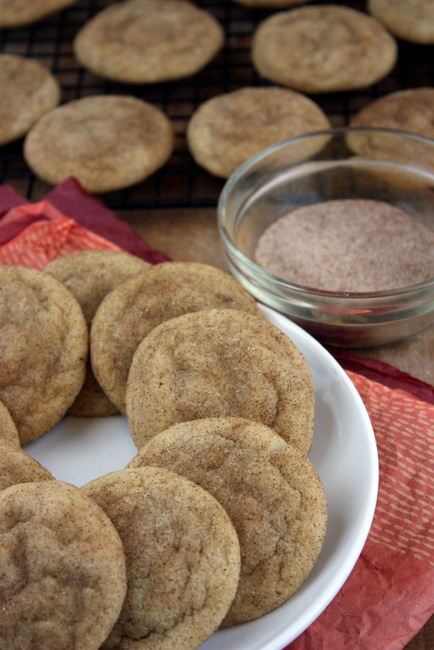 Okay Team: Announcement time (again).
This will be my LAST recipe here on Bake Break! On Monday I will unleash a NEW blog on the world — a deluxe, improved, better-than-ever, food+ blog. Food+ meaning I'll be venturing into a few other topics with more focus, rather than a mention here and there.
I'll give you all the details you need to make the transition on Monday, but I thought I'd give you a heads up so you know to look for it!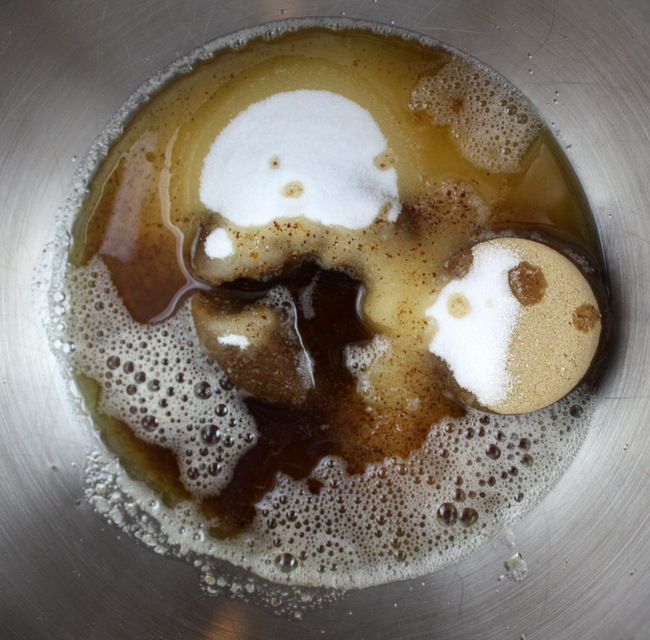 We're gonna leave Bake Break on a sweet note: COOKIES! These babies are pretty hard to stop eating, as can be proven my the pile of crumbs surrounding my computer right now. Um, not really, because that would drive me crazy: but I HAVE eaten a bunch of them while sitting here typing. It's an issue.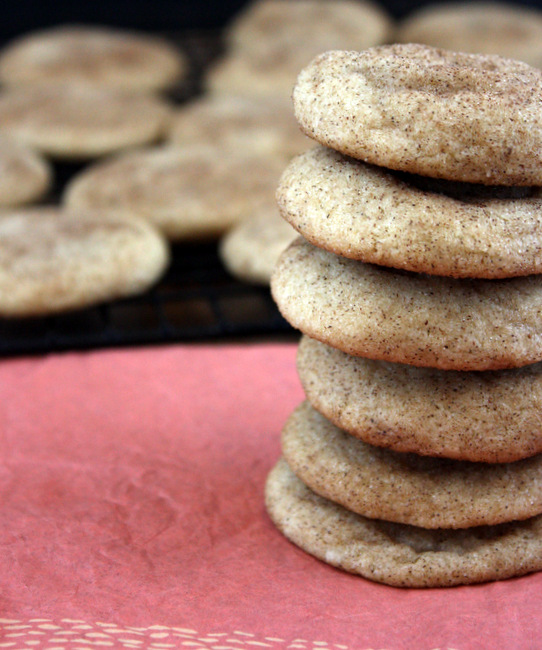 These cookies are a slightly (ok, MUCH) more awesome version of snickerdoodles — because they have BROWNED BUTTER! Ooh the joy. Remember the skillet cookie? It had browned butter and was probably the best thing my nose has ever smelled. Until these cookies!
Brown that butter carefully — you don't want to burn it. Also, let it cool a bit before proceeding with the recipe, it's hot stuff!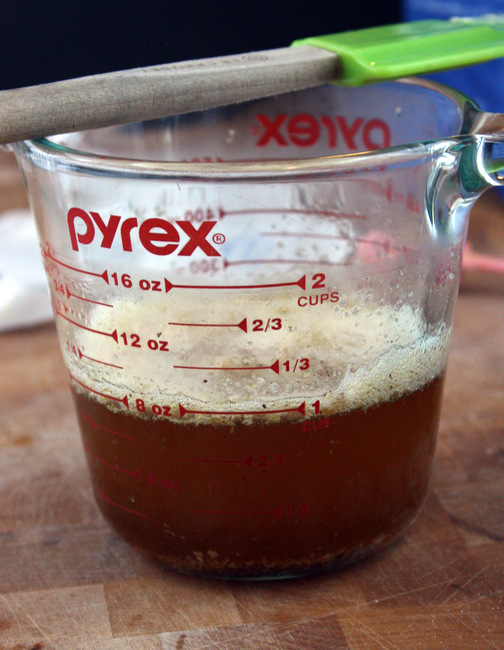 Mix the butter and sugars together until totally smooth — be mindful to scrape the sides of the bowl down better than I did in the picture below.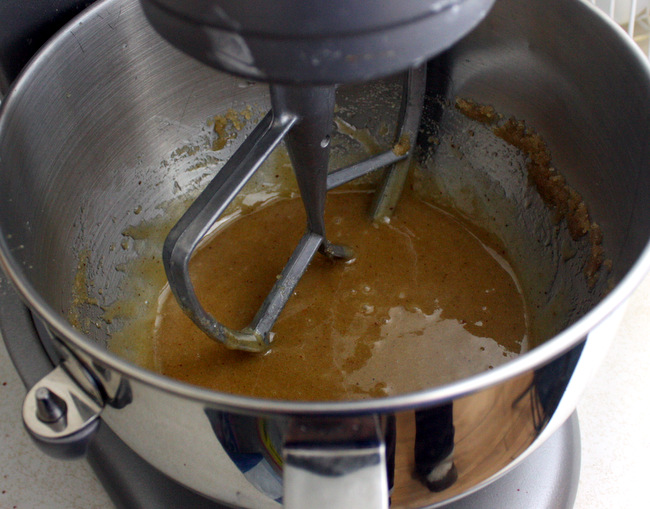 After adding the eggs, vanilla, flour, etc. this dough should be ready to go! I chilled it a bit because it was still warm, but once it's room temperature it is perfect to work with. I actually found it difficult to work with when it was colder than room temp. Roll into cute little spheres, roll in cinnamon-sugar (which you will later use to make buttery sugary toast), then bake to perfection!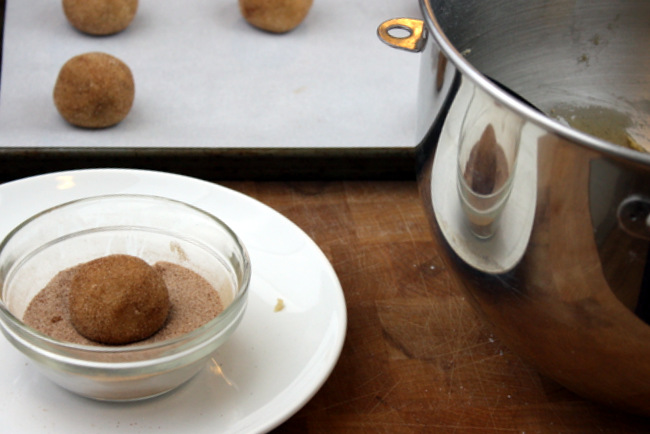 Really — these are SO. YUMMY.
I'll see y'all on Monday with the details on the new and improved blog de Mary!
Brown Butter Snickerdoodles
2 1/2 cups all purpose flour
1 1/2 tsp baking powder
1/2 tsp cinnamon
1/2 tsp of salt
1 cup unsalted butter
3/4 cup packed dark brown sugar
3/4 cup granulated sugar
2 eggs
1 teaspoons vanilla extract
1/4 cup sugar
2 teaspoons cinnamon
In a sauce or frying pan, melt the butter and continue to cook over medium-low heat. It will crackle and pop, which is fine! When the popping stops, pay attention as it will brown quickly. Once the solids begin to brown and it smells rich and nutty, remove from heat and pour into a separate container so that it does not continue to cook.
Let the butter cool for about 5 minutes. Meanwhile, combine the flour, baking powder, cinnamon, and salt. Set aside.
When the butter is ready, beat together with the sugars until smooth. Add the eggs, one at a time, then the vanilla, mixing again until smooth. Add the flour mixture, and mix until fully incorporated.
If the batter is still warm, let it cool to room temperature before rolling into 1/8 cup balls. Roll in the 1/4 cup sugar and 2 tsp cinnamon (mixed together), and place on a parchment-lined baking sheet.
Bake at 350 F for 10-12 minutes. Let the cookies stand on the baking sheet for two minutes after removing them from the oven, before transferring them to a cooling rack.
Related posts: