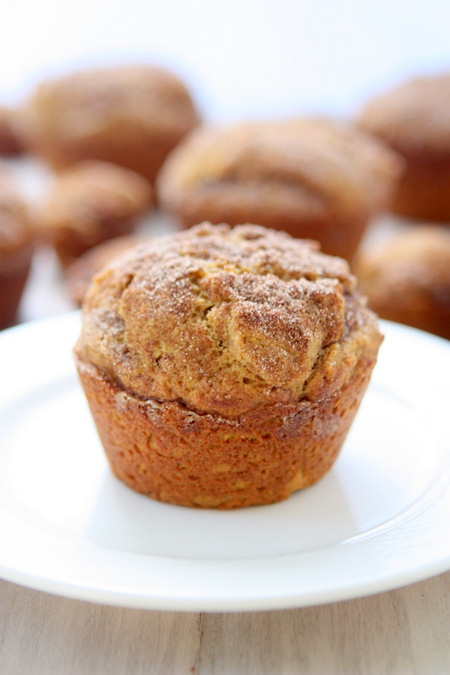 People keep reminding me that it's not technically fall yet. I'm not an idiot — I know fall doesn't start until later this month; however, um, I live in Montana. Fall is basically September and October, and a few snowfalls during that period is NOT uncommon. So cut me some slack, okay?! I've been wearing long pants and sweaters as much as possible (even if slightly too warm to do so) because I AM DETERMINED to have a fall. I must.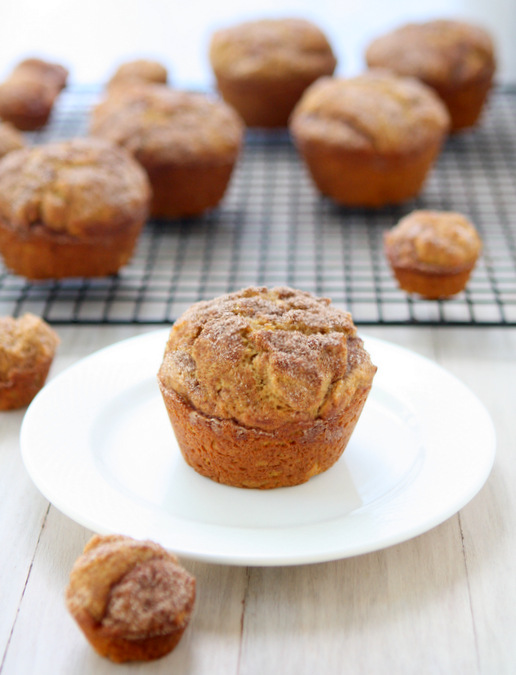 So now that I've made it sound like I'm totally faking fall, I'll point out that the leaves on our street are definitely turning yellow, the temperatures are ACTUALLY dropping this weekend, and Starbucks is proudly serving pumpkin-spice lattes again. I only know that last fact because of social media, but I'm using it as a sure sign that fall is indeed upon us. That and the throngs of students EVERYWHERE at ALL HOURS near our house.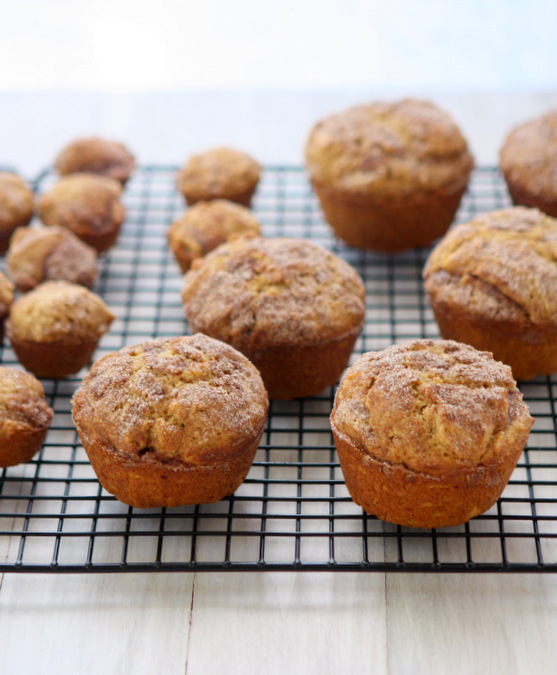 In the spirit of "fall" I present you with more pumpkin: MUFFINS! These should perhaps be called "the easiest muffins of all time." One bowl, no creaming sugar/butter, quick and easy. Just don't forget the salt — I did the first time I made these, and after my first bite (and having delivered some to a friend) I immediately realized what I'd forgotten. Whoopsies!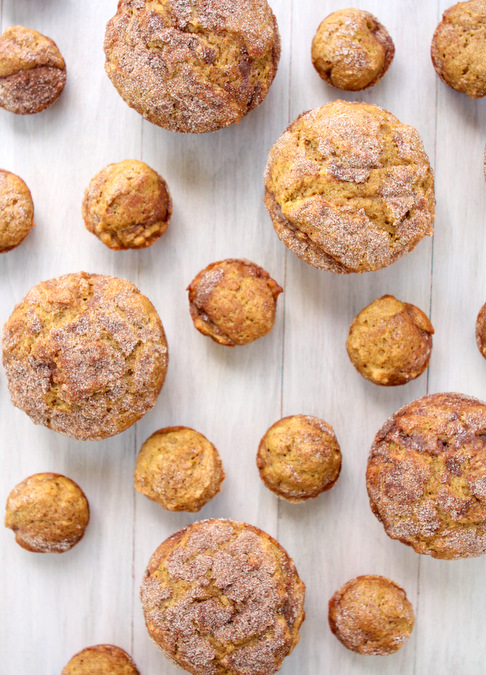 Now I'm off to plot my next pumpkin deliciousness… milkshake? Pasta? PUDDING!?! I'll keep you updated!
Cinnamon-Sugar Pumpkin Muffins
Ingredients
1½ cup canned pumpkin
½ cup butter, melted
3 large eggs
1½ cups plus 2 tablespoons sugar
2 tsp pumpkin-pie spice
1 tsp baking powder
½ tsp baking soda
1 tsp salt
2¼ cups flour
2 tsp cinnamon
Instructions
Preheat the oven to 350 F. Line or grease two muffin tins.
Combine the pumpkin and butter, then mix the eggs in one at a time.
Add 1½ cups sugar, pumpkin-pie spice, baking powder, baking soda, and salt. Stir to combine.
Stir in the flour, then divide among muffin tins.
Mix the remaining 2 Tbsp sugar with the 2 tsp cinnamon, and sprinkle over the tops of the unbaked muffins.
Bake for 20-25 minutes.
Related posts: